Plenary and Keynote Speakers

10th International Conference on Heat Transfer and Fluid Flow (HTFF 2023)

We are Pleased to announce our keynote speakers for the 10th International Conference on Heat Transfer and Fluid Flow (HTFF 2023):


Dr. Perumal Nithiarasu
Swansea University, UK
Plenary Speaker
Topic of Keynote: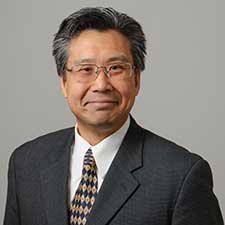 Dr. Wilson Chiu
University of Connecticut, USA
Keynote Speaker
Wilson K. S. Chiu earned his M.S. and Ph.D. degrees in Mechanical Engineering from Rutgers University in 1997 and 1999, respectively. His research was supported by the U.S. Army Research Office, Department of Energy, National Science Foundation, Office of Naval Research, and industry. He published 8 book chapters/special volumes, 126 journal articles and 203 conference articles/abstracts. Among his honors, he was elected Fellow of the American Society of Mechanical Engineers (ASME), American Society of Thermal and Fluids Engineers (ASTFE), and the Electrochemical Society (ECS). He is an elected member of the Connecticut Academy of Science and Engineering, awarded the Otto Mønsted Guest Professorship at the Technical University of Denmark, and the United Technologies Corporation Professorship in Engineering Innovation at the University of Connecticut. He received the Office of Naval Research Young Investigator (YIP) Award, Army Research Office Young Investigator (YIP) Award, and the NSF CAREER Award. He is the Editor-in-Chief of the ASME Journal of Electrochemical Energy Conversion and Storage, and served as an associate editor for the International Journal of Thermal Sciences and ASME Journal of Heat Transfer, and on the editorial board of Scientific Reports and several other journals. He has given over 120 plenary, keynote and invited lectures in the United States and abroad.
Topic of Keynote: Heat Transfer and Fluid Flow in Architected Open Cell Foams


Keynote Abstract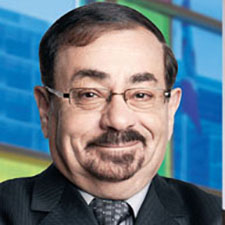 Dr. Wagdi G. Habashi
McGill University, Canada
Keynote Speaker
Wagdi Habashi is a Professor in the Mechanical Engineering Department of McGill University and directs its Computational Fluid Dynamics Laboratory. He has held 3 successive 5-year NSERC Industrial Research Chairs with Bombardier (aircraft), Bell (helicopters), CAE (flight simulators), and Lockheed Martin (hypersonic civil transport).
Professor Habashi holds a Ph.D. in Aeronautical Engineering from Cornell and has a lifetime of international collaboration with Aerospace OEMs, with more than 400 publications at least one-third of them jointly with industrial partners.
Dr. Habashi established Newmerical Technologies International Inc. (NTI); the developer of the FENSAP-ICE 3D In-Flight Icing Simulation System currently used in close to 30 countries. NTI's assets were acquired by ANSYS in 2015 to boost its icing simulation capabilities. Following this, Professor Habashi created CERTIF-ICE Inc., a one-stop shop for all aspects of in-flight icing certification. CERTIF-ICE successfully conducted in Canada the natural icing campaigns of COMAC's ARJ21 (Regional Jet) and AVIC's Y-12F (Turboprop).
Habashi is a Knight of the Order of Québec, a Fellow of the Academy of Sciences of the Royal Society of Canada, the Canadian Academy of Engineering, the American Institute of Aeronautics and Astronautics, the American Society of Mechanical Engineers, and Pratt & Whitney Canada.
He is the recipient of a number of scientific and industrial awards.
Topic of Keynote: Machine Learning and Automatic Mesh Optimization: Watershed Technologies for Heat Transfer and Fluid Flow Optimal Simulations


Keynote Abstract

Dr. Marilyn Lightstone
McMaster University, Canada
Keynote Speaker
Topic of Keynote: Hybrid Heating Systems for GHG Reduction and Electrical Demand Management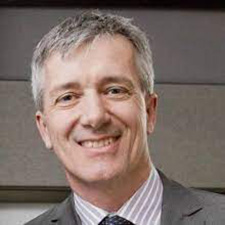 Dr. Luc Mongeau
McGill University, Canada
Keynote Speaker
Topic of Keynote:
Registration fee includes the following:
Publication of 1 accepted paper in the proceedings. Publication of each additional paper requires a €200 EUR registration
Conference package including a USB of the proceedings with all registered accepted papers
Buffet lunch for each day of the conference
2 coffee breaks for each day of the conference
1 banquet dinner OR cruise tour
Important information for accompanying person(s): Please be informed that the accompanying person can NOT be a co-author.
Co-authors, regardless if 1 author is attending, must pay the full registration fee.
The accompany person fee is only for spouses and/or children. Please contact us if you are unsure.
Virtual registration fee includes the following:
Publication of 1 accepted paper in the proceedings. Publication of each additional paper requires a €150 EUR registration
Access to all the sessions of the conference